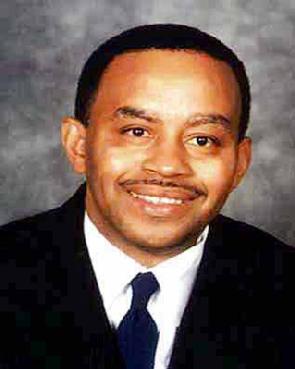 JJ Jones (910) 323-3120
JJ Jones
Publisher
In 1989, the first edition of The Fayetteville Press was printed. The Fayetteville Press Newspaper, the brainchild of J.J. Jones, was the beginning of a new career "entrepreneurship", for Mr. Jones who was coming to the end of an outstanding military service career.

A native of Chattanooga, Tennessee, Mr. Jones began his media career in his hometown in 1976 as a Radio Sales Rep and Announcer for WNOO Radio. In 1978 he joined the Army, where he served in the Public Affairs field where he served as Army Photographer, Armed Forces Radio announcer and Military Writer.

Starting the Fayetteville Press Newspaper, would become a culmination of Mr. Jones' years of experience, hard work and dedication to media industry. Today, the Fayetteville Press recently celebrated its 15th year in circulation. The paper has a state wide circulation market, among its local circulation market is Fayetteville, Spring Lake, Hope Mills, Dunn and Raeford.

The Fayetteville Press Newspaper is also well known as a strong advertising sales medium. Additionally, each publication contains timely issues, features, facts, articles and advice (its business advice section is written and submitted by local minority professionals from very diverse markets and business industry).
Awards and Accomplishments
*Fayetteville Business & Professional League Business Person of the Year-1997 (J.J.Jones)
*Cumberland Regional Improvement Corporation Media of the Year- 1999
*Cape Fear Regional Bureau for Community Action, Inc.-Community Service Award- 2000.
jjjones02@aol.com, The Fayetteville Press e-mail address
The Fayetteville Press Newspaper, Inc * JJ Jones Publisher * (910) 323-3120 -office
Web Hosting powered by Network Solutions®